Hi, It's Kait from @elysian_words_ and here are my top 5 #LoveOzYA thrillers! These are definitely books to read if you've been sleeping too well at night.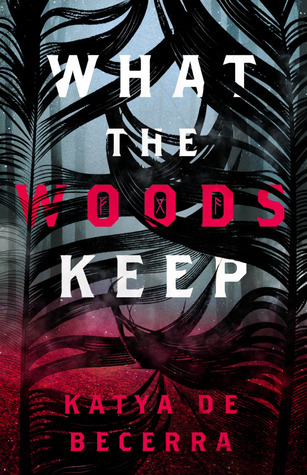 What The Woods Keep by Katya de Becerra
How could I make this list without including What The Woods Keep?! It's a unique, intelligent and dark read that will leave you loving every word. From the setting, characters, and writing it will take you to strange places that are unexpected and exciting.
Small Spaces by Sarah Epstein
Small Spaces is haunting and gripping, I needed to know what happened! My theory was wrong but that's what happens when a book has as many epic twists as this one.
Black by Fleur Ferris
Spooky and filled with awesomeness! Fleur Ferris is the queen of creating a thrilling story! It's my favourite Fleur Ferris book!
The Shadow Girl by John Larkin
The Shadow Girl is a story of truth and lies, of lost innocence, but shining with hope. It is definitely not a book to pass up.
Whisper by Lynette Noni
Whisper follows a strong female character who never gives up. It has many twists and turns that will leave you needing more, a secret government facility, superhuman people, and well developed characters that you will love. It's a thriller/sci-fi that I can't recommend enough!


Hi there. Do you have a Top Five you want to share?
We know we would love to read them!
We are asking for our readers to share their bookish Top Five's for the group blog.
We are hoping to get enough interest to make this a regular post – email your Top Five ideas to australianyabloggers@gmail.com to be featured.